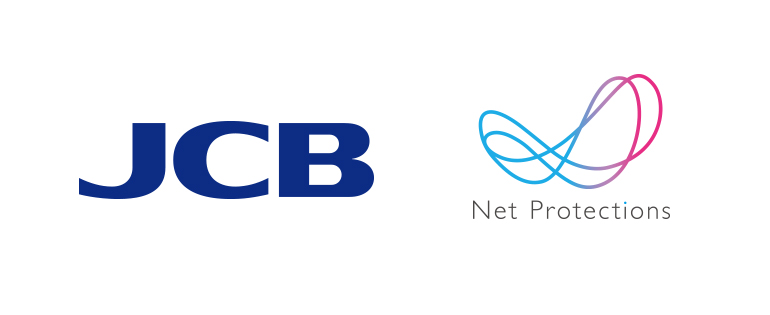 JCB Co., Ltd. (headquartered in Minato-ku, Tokyo; President and CEO: Ichiro Hamakawa; "JCB") and Net Protections, Inc. (headquartered in Chiyoda-ku, Tokyo; CEO: Shin Shibata; "Net Protections") will begin promoting the introduction of Net Protections' Buy Now Pay Later (BNPL) service to nationwide franchisees*1.
*1) A franchisee is a financial institution or its affiliate that entered into a franchise agreement with JCB to issue JCB cards and conduct franchisee business.
Background and Purpose of the Business Partnership
JCB and Net Protections entered into a capital and business partnership in February 2021 and, as a first step in a concrete initiative, began introducing Net Protections' BNPL service to JCB member stores in August 2021. Through this partnership, the companies promoted the BNPL service in all B2C and B2B markets, meeting the diverse needs of member stores and users in their payment operations. With this track record, JCB decided to introduce Net Protections' BNPL service to its franchisees*2, which are affiliated with financial institutions nationwide, in order to further strengthen promotion of the service.
Through this initiative, the companies will promote the introduction of the BNPL service on a nationwide scale to increase sales at member stores, improve operational efficiency, and enhance convenience for users.
*2) Promotion of the BNPL service at franchisees that have agreed to this initiative.
Services
NP Atobarai
"NP Atobarai" is Japan's leading BNPL service. It offers customers payment after delivery service with a simplified payment process, no credit card information is required. NP Atobarai processes transactions exceeding JPY 340 billion with over 15.8 million unique users yearly, making it the most experienced and trusted in Japan's BNPL industry. 1 out of 7 Japanese has used NP Atobarai as payment method. Customers find NP Atobarai easy and safe to use, especially with their first-time visited online retailers. Merchants that use NP Atobarai have achieved 20% increase in sales without its customers' unpaid risk.
For further information regarding NP Atobarai:https://www.netprotections.com/(Japanese Only)
NP Kakebarai
"NP Kakebarai" is BtoB BNPL service that guarantees any risk for unpaid payments and reduces unnecessary operational processes in BtoB transactions for enterprises. It helps merchants manage invoice issuing, payment collection, management, and credit screening for buyers.
With NP Kakebarai, merchants can expect stabilization of business management by reducing the burden of large amount of small payment collections and start business with small business owners without risk by eliminating credit screening procedures. NP Kakebarai's sophisticated credit screening system, which is running by its own independent big data accumulated more than 20 years, provides instant credit while maintaining sufficient credit approval rates. As of 2021, NP Kakebarai processes transactions of JPY 75 billion annually, used by more than 410,000 merchants, as 1 out of 8 companies in Japan has used NP Kakebarai as their payment method. Through NP Kakebarai, NP is dedicated to providing a service to build a sustainable world in which all stakeholders are empowered to thrive and grow their business smoothly.
For further information regarding NP Kakebarai:https://np-kakebarai.com/(Japanese Only)
NP Atobarai air
"NP Atobarai air" is BtoC BNPL service for a wide variety of operational needs for day-to-day services. It can be used in various fields such as home appliance repair, maintenance, home/office cleaning, and rental services. With its simplified process, NP Atobarai air allows merchants to handle complicated procedures such as invoice issuing, collecting, payment confirmation, and customers` unpaid risk prevention. Also, it offers customers various payment options such as wire-transfer, convenience store payment, Post Office payment, and LINE Pay.
For further information regarding NP Atobarai air:https://www.netprotections.com/air/(Japanese Only)
atone
BtoC BNPL service with membership benefits "atone" enables customers to fulfill their needs to shop without credit cards.Register online in easy steps, anyone can purchase immediately and pay in the following month. Reward points earned from use worth 0.5% after a purchase is made can be used for discounts.atone provides with best processing fee in Japan industry of 1.9% + JPY 30 for both E-commerce vendors and offline retailers. Satisfying the demand for post-payment not only leads to the increase of online sales by 20% but also provides customers an option to meet the needs of cash payment when shopping in offline stores with a whole new cashless payment experience. 
For further information regarding atone:https://atone.be/shop/(Japanese Only)
Overview of JCB Co., Ltd.
JCB is a major global payment brand and a leading credit card issuer and acquirer in Japan. JCB launched its card business in Japan in 1961 and began expanding worldwide in 1981. Its acceptance network includes about 35 million merchants in the world. JCB Cards are now issued in over 20 countries and territories with more than 140 million cardmembers. As part of its international growth strategy, JCB has formed alliances with hundreds of leading banks and financial institutions globally to increase merchant coverage and cardmember base. As a comprehensive payment solution provider, JCB commits to providing responsive and high-quality service and products to all customers worldwide.
For more information, please visit https://www.global.jcb/ja/ 
Overview of Net Protections, Inc.
Net Protections, Inc. is a pioneer company in Buy Now Pay Later (BNPL) services in Japan and leading the market with the largest market share (※A). In 2002, Net Protections launched its first service, NP Atobarai, a BNPL that guarantees risk-free transactions for businesses and provides a deferred payment for customers in Japan for the first time. In FY2020, NP Atobarai's annual transaction volume has hit the growth rate of 116% compared to the previous fiscal year. NP Atobarai is used by numerous enterprises with over 15.8 million unique users in Japan (※B) and has processed more than 280 million transactions to date. In 2011, Net Protections released NP Kakebarai, a BNPL service for BtoB. NP Kakebarai has grown 127% yearly and played a role as the dominant BtoB payment service in Japan. In 2017, Net Protections launched atone, BtoC BNPL service with membership benefits that offers better shopping experience. In 2018, Net Protections released AFTEE, BtoC BNPL service in Taiwan. Net Protections has accumulated transaction data and knowledge since its first service launched, which has enabled to build the sophisticated credit screening system and solid operation skills. Net Protections always pursues to create the society where everyone can do business safely and easily. As a teal organization, Net Protections always makes an effort to provide a positive influence on society and supports members' self-actualization. Working Group program allows members to devote 20% of their working hours to do what they are interested in besides their main work. Also, welfare benefits, Cocotte is for all members. In recent years, Net Protections has continued to make changes to enhance its dynamic work environment, including the introduction of the Natura system in 2018 which abolished manager positions. 
【Company Name】
Net Protections, Inc.
(Net Protections Holdings, Inc.[Code: 7383, Prime Market of Tokyo Stock Exchange] Group)
【CEO】
 Shin Shibata
【Website】
https://corp.netprotections.com/
【Business Outline】
BtoC e-commerce BNPL (Buy Now Pay Later) Service, NP Atobarai
BtoB BNPL Service, NP Kakebarai
BtoC BNPL Service, NP Atobarai air for individual day-to-day operations
BtoC BNPL Service with membership benefits, atone
BtoC BNPL Service in Taiwan, AFTEE
Point Reward System, NP Point Club
【Founded】
January, 2000
【Capital】
JPY 100 million
【Headquarter】
SUMITOMO FUDOSAN KOJIMACHI FIRST BUILDING 5F, 4-2-6 Kojimachi, Chiyoda-ku, Tokyo 102-0083 Japan
※A)Calculated based on the estimated size of BNPL market in Japan of JPY882 billion in FY2020 and the aggregate of GMV of NP Atobarai and atone in FY2020 of JPY360 billion. The estimated size of BNPL market in Japan is provided from Yano Research Institute "Online Payment/Settlement Service Providers 2021"
※B)The number of individual unique users of NP Atobarai based on the matching of duplicative names and phone numbers during FY3/2021 (April 1, 2020 to March 31, 2021).
Contact
Direct any inquiries regarding this release to: 
JCB
EMAIL:jcb-pr@jcb.co.jp
​
Net Protections, Inc.
EMAIL:pr@netprotections.co.jp
​
Related News